NEW EBOOK
What Over-the-Counter Medicine Brands Need to Know This Cold & Flu Season
To read this guide, please fill out the following form.
The CDC estimates there will be 27-54 million flu-related illnesses in the US between October 2023 and April 2024. As households across the nation prep their medicine cabinets for the impending wave of colds and flu, Over-the-Counter Medicine brands should be taking a close look at how and where shoppers are shopping.
MikMak analyzed the latest insights and trends your brand should know to prepare for, and succeed during, the season.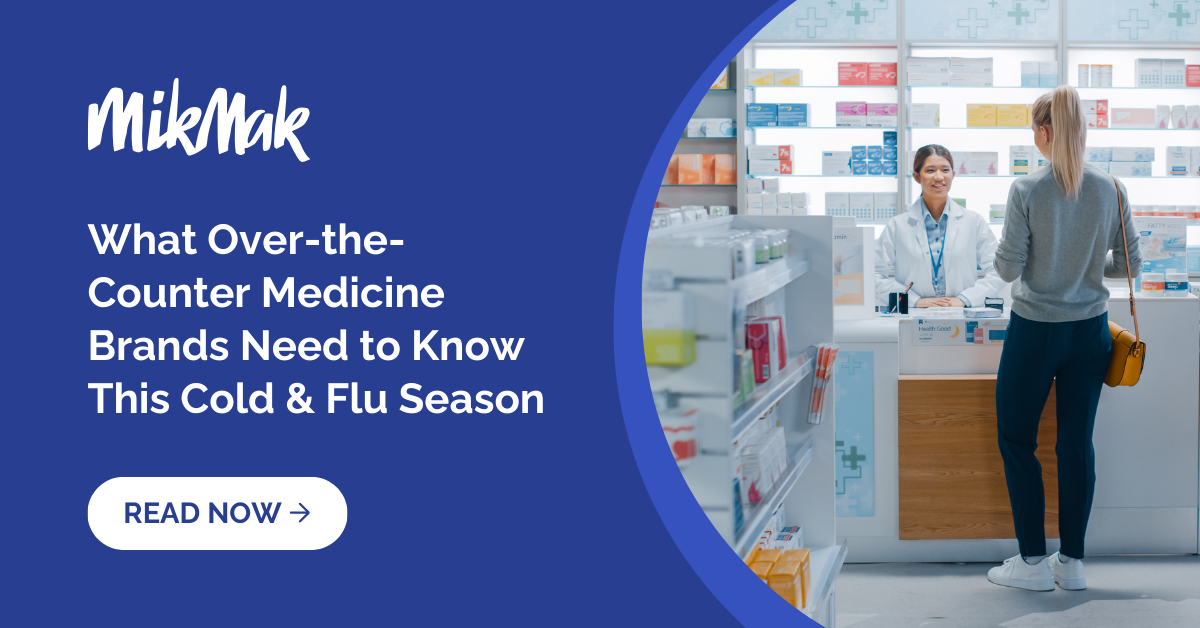 Download Charts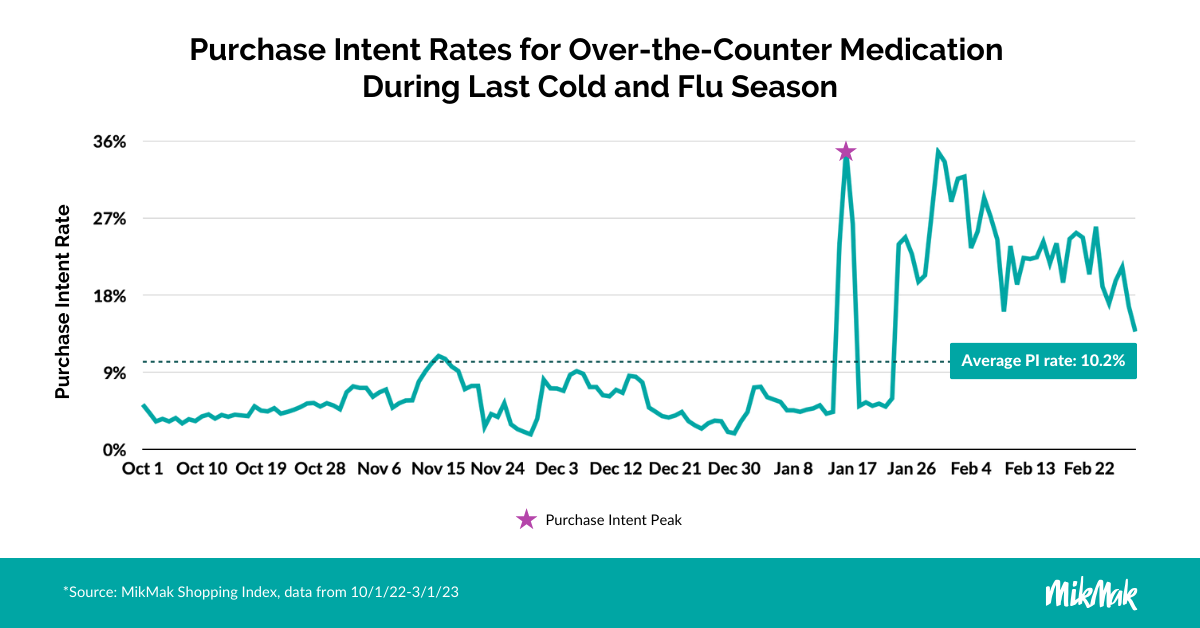 Purchase Intent Rates for Over-the-Counter Medication During Last Cold and Flu Season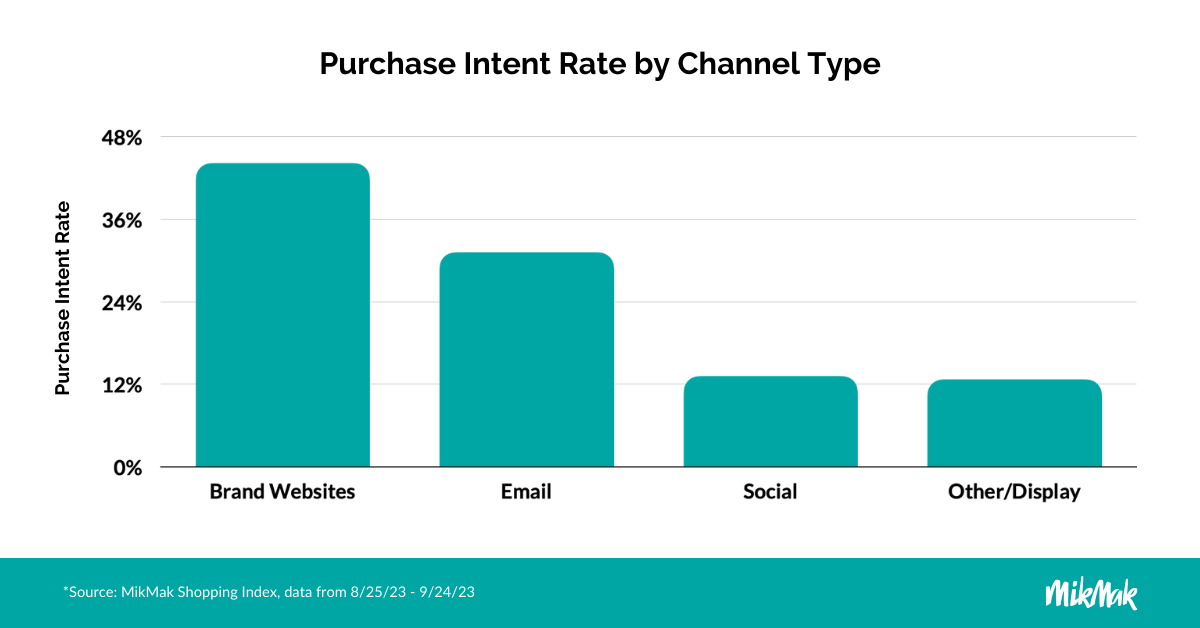 Purchase Intent Rate by Channel Type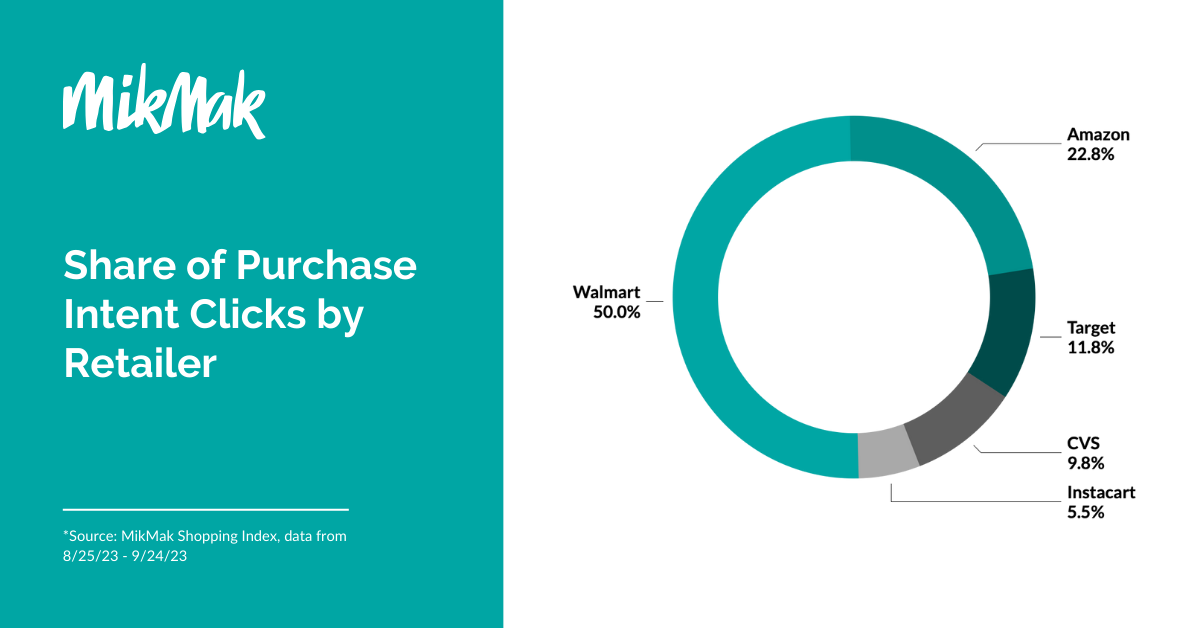 Share of Purchase Intent Clicks by Retailer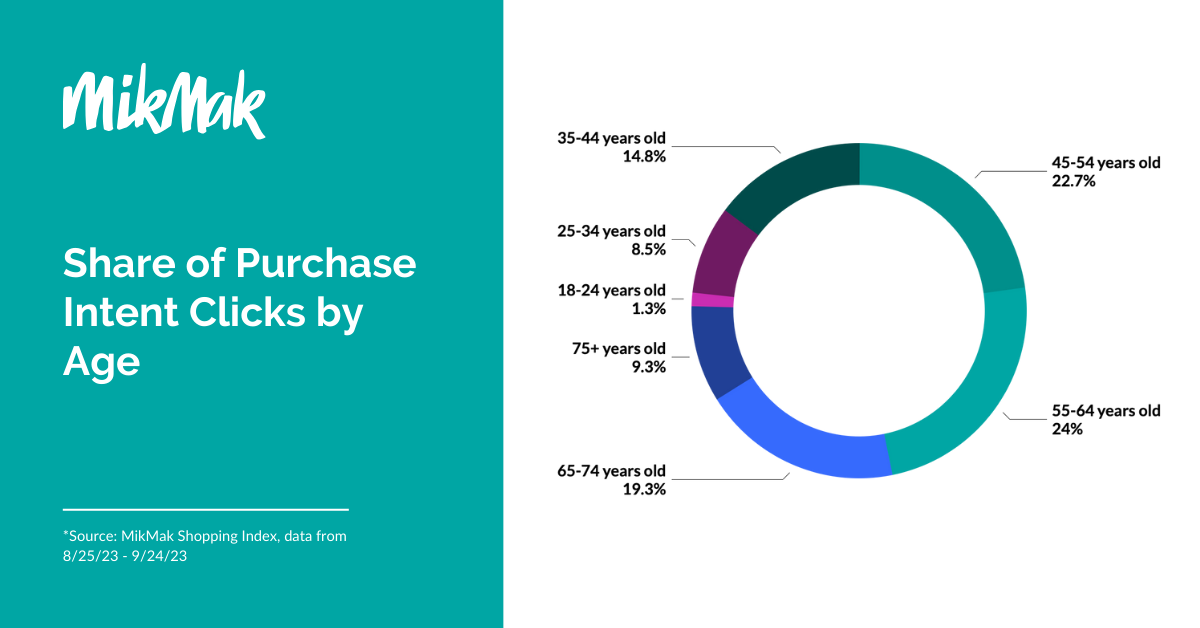 Share of Purchase Intent Clicks by Age