NEW ECOMMERCE GUIDE
Growing Your Brand During the
2023 Holiday Season, Commerce-First
To read this guide, please fill out the following form.
The 2023 holiday season will require brands to appeal to consumer needs more than ever before…
With a backdrop of inflation, brands that continue to invest in their eCommerce strategies will withstand the test of time. The key is to have the right insights and best practices on-hand to know exactly where, how and when to spend your next dollar.
How to plan ahead, and advertise with the right channels and retailers to reach consumers

Actionable insights to help you appeal to shopping preferences

Best practices brands should follow to see success in the 2023 holiday season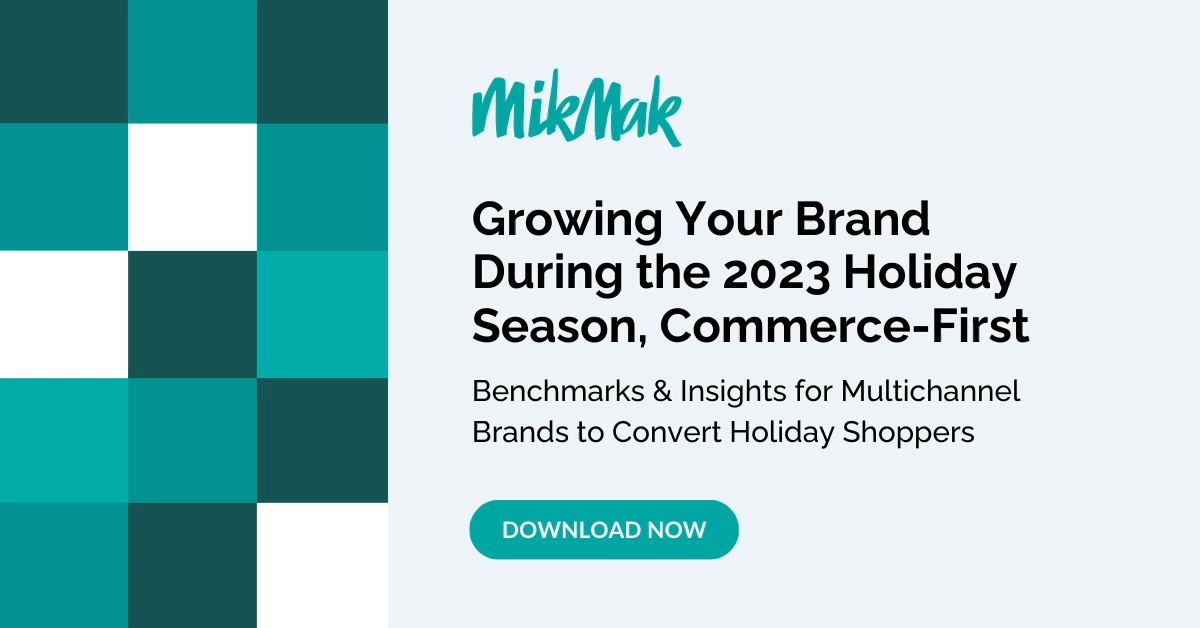 Download Charts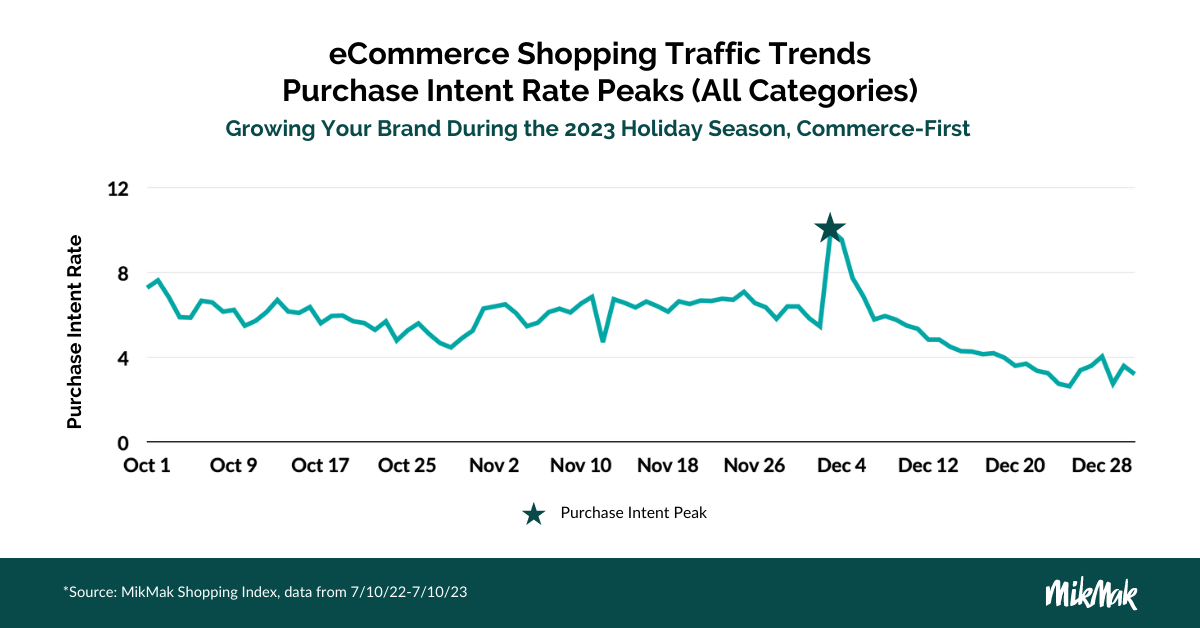 Purchase Intent Rate Peaks (All Categories)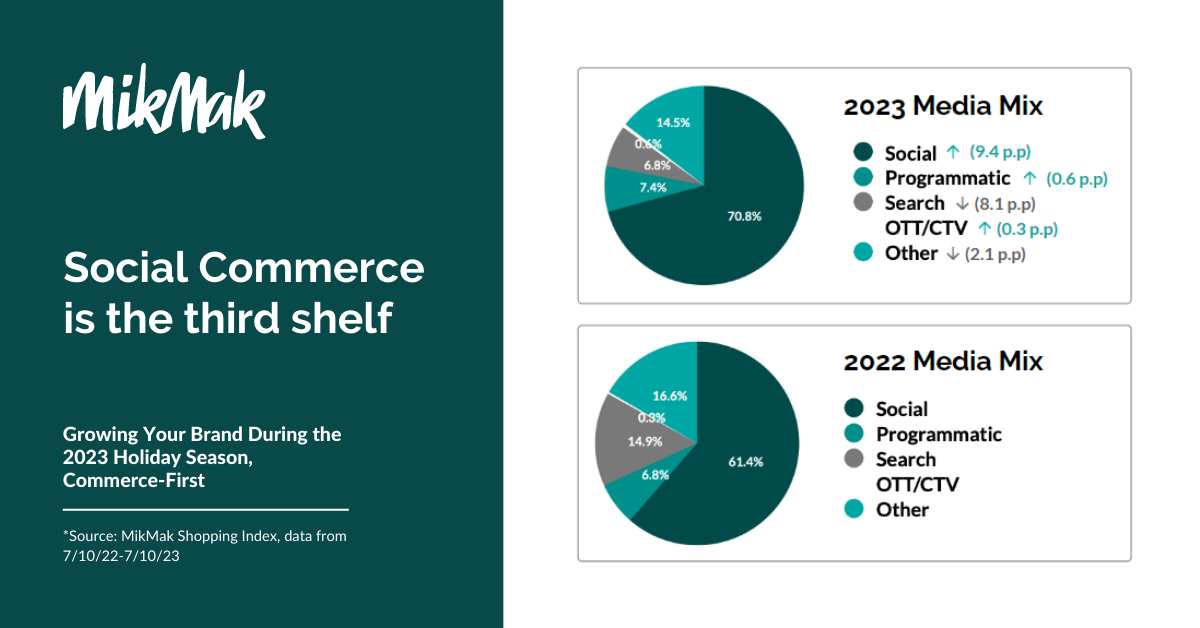 Social Commerce is the third shelf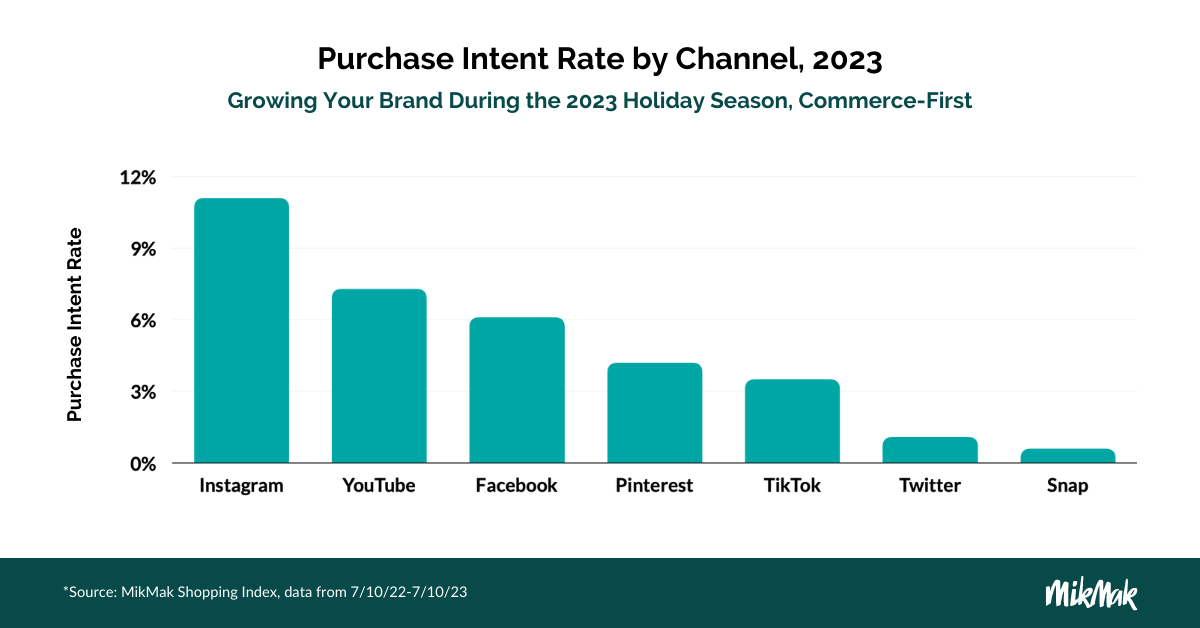 Purchase Intent Rate by Channel, 2023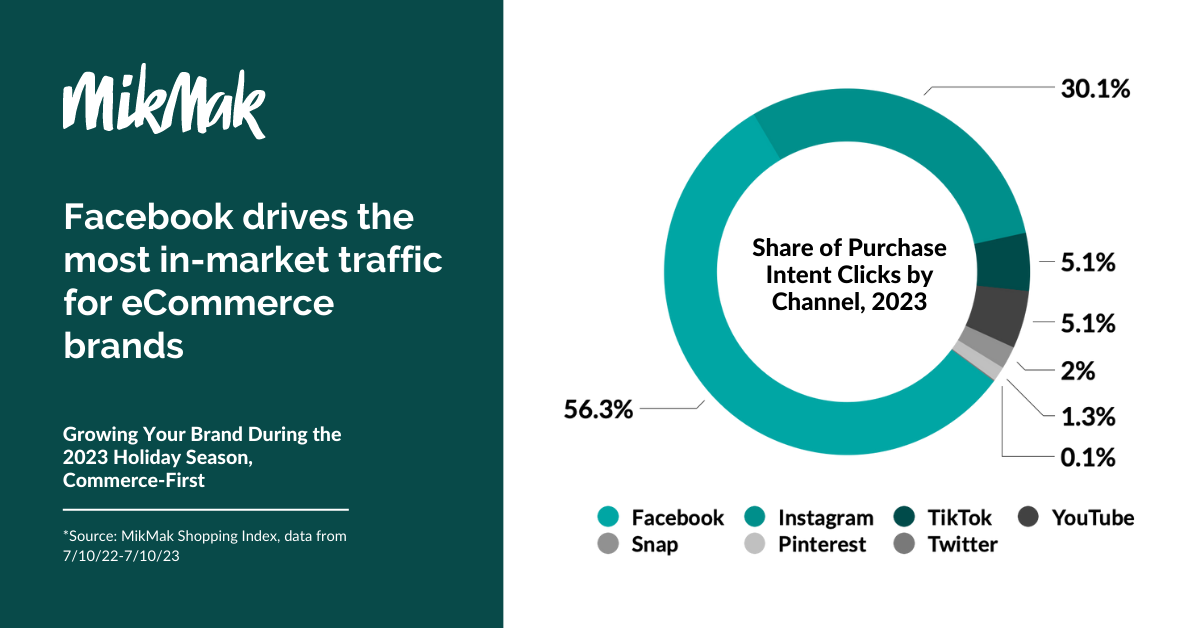 Facebook drives the most in-market traffic for eCommerce brands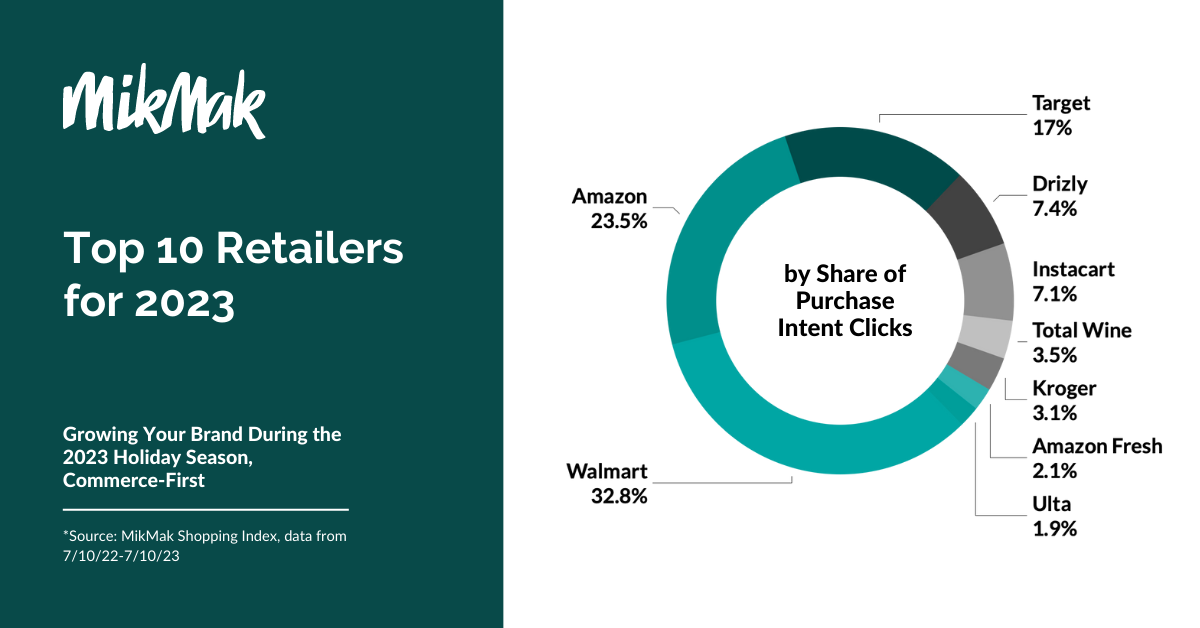 Top 10 Retailers for 2023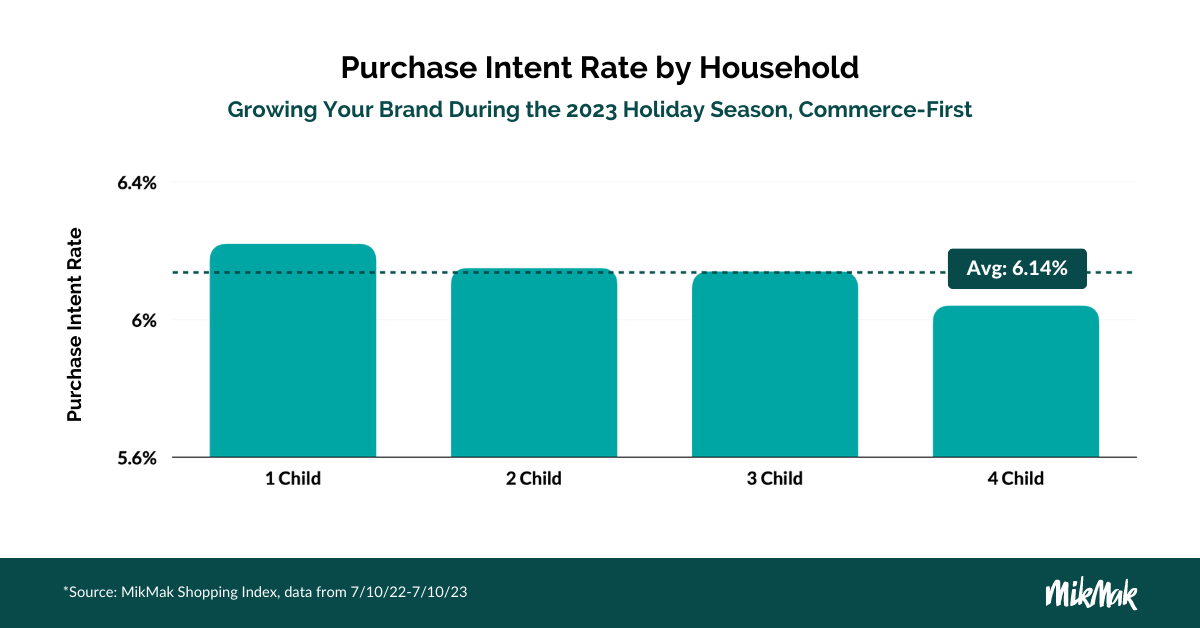 Purchase Intent Rate by Household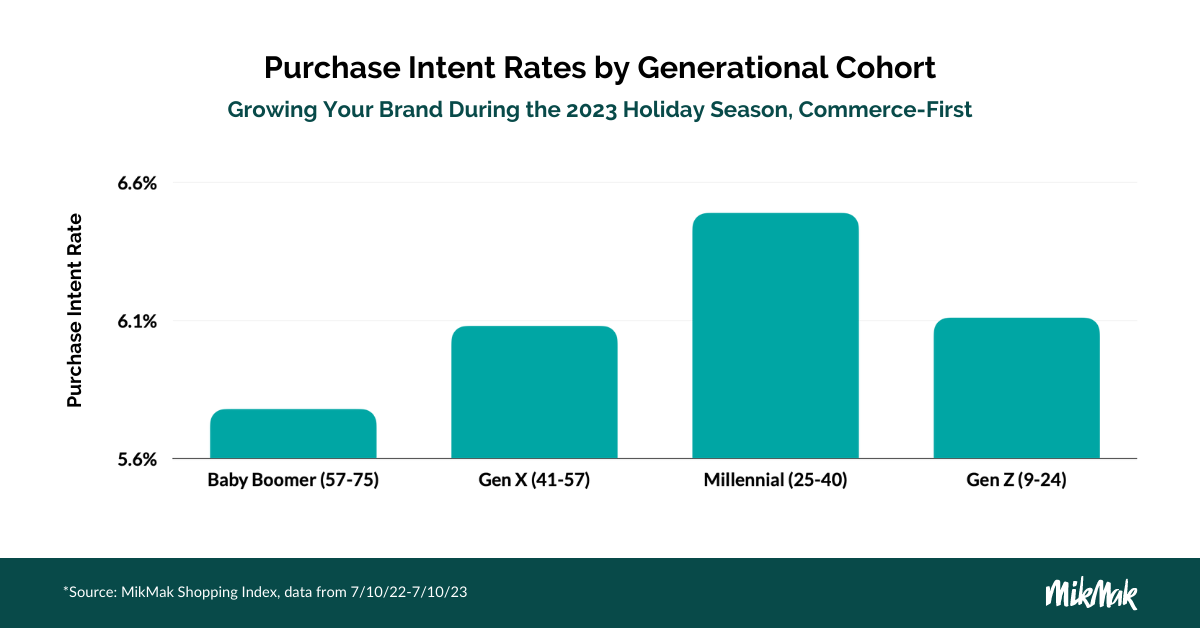 Purchase Intent Rates by Generational Cohort